The Mohawk Valley Region continues to build a diverse pipeline of small, mid-size, and large development sites in various stages of readiness. 
INDUSTRIAL SITE: CHAMINADE ROAD
Centrally located between Utica and Rome, the 250+ acre Chaminade Road site in the Town of Marcy, NY offers a wide range of development possibilities. Feasibility analysis has been completed and the site can support up to 1 million square feet of new construction or can be subdivided to accommodate multiple projects. One owner; private.

Gas and Electric Concept Layout
1 Million SqFt Concept Rendering
INDUSTRIAL FACILITY: FORMER ETHAN ALLEN PLANT, BOONVILLE
The nucleus of the envisioned Boonville Industrial District, the +180,000 sf industrial facility sits on +53 acres on the southern edge of the Village. The facility layout, municipal power, robust infrastructure, contiguous acreage, relatively flat topography, suitable soils, industrial zoning, and absence of major environmental liabilities all combine to make this site competitive for business attraction on the local, regional, national, and international (Canadian) stage.  Additionally, proximity to two major NYS Highways and active railroad line provide multiple logistical options.  The site can support a range of development scenarios – ranging from multiple tenants in the facility, itself, to new construction of up to 230,000 sf of additional structures, including requisite parking, storm water management, and greenspace. Listing agent is CBRE | Syracuse.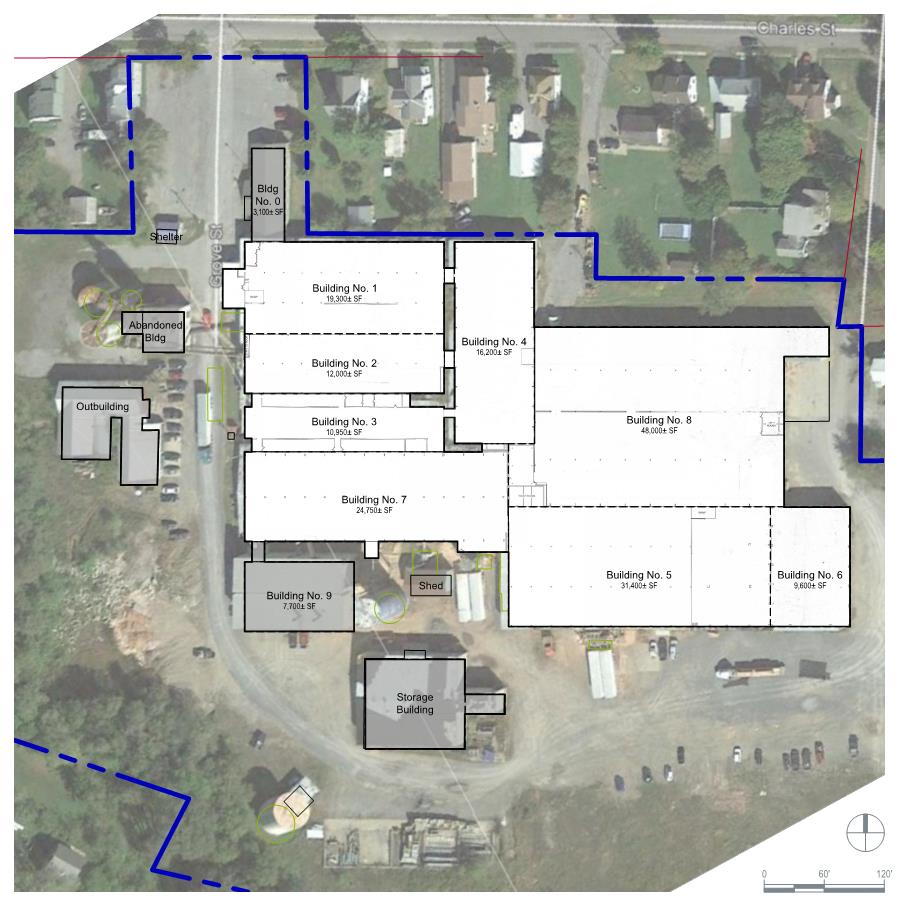 Delta Hardwood Facility Survey
Environmental Assessment Facility Survey
Boonville Survey SH 1 (Facility)
Phase III ESA Executive Summary
WAREHOUSE/MANUFACTURING/LOGISTICS SITE: SCHUYLER BUSINESS PARK
166-acre site in the Schuyler Business Park off of Drive-In Road.  Formerly an organic corn farm, HCIDA recently acquired the site and has initiated preliminary site intelligence efforts to date.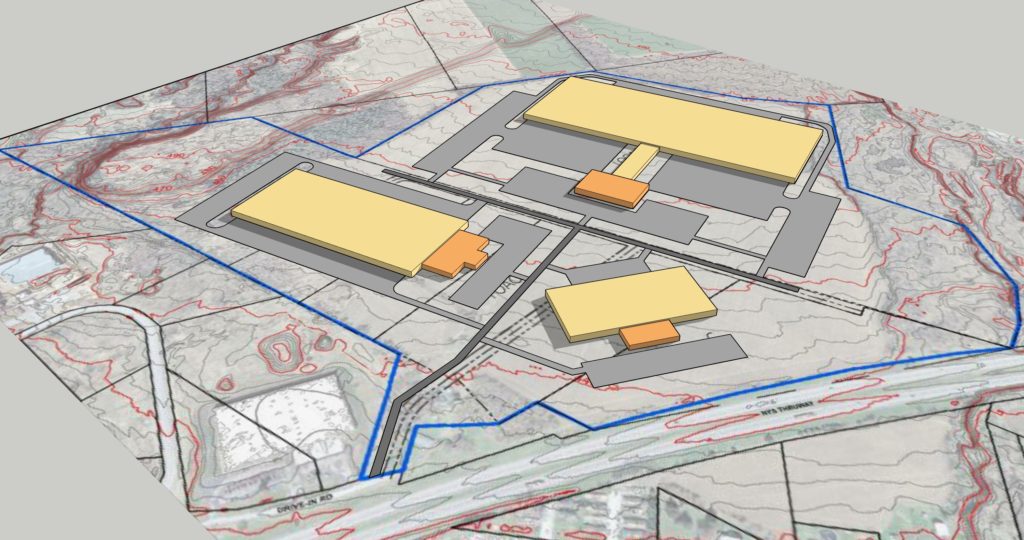 Schuyler Conceptual Site Plan A
Schuyler Conceptual Site Plan B
Schuyler Phase I Environmental Site Assessment
Schuyler Wetland Preliminary Report
Schuyler Vehicle Trip Generation Report
Schuyler Prelminary Geotech Report
Schuyler Planned Development District
WAREHOUSE/LIGHT MANUFACTURING SITE:
JUDD ROAD
67-acre site in the Oriskany Business Park off of Judd Road.  Formerly a farmstead, the site is currently owned by the County of Oneida and has been vacant for decades.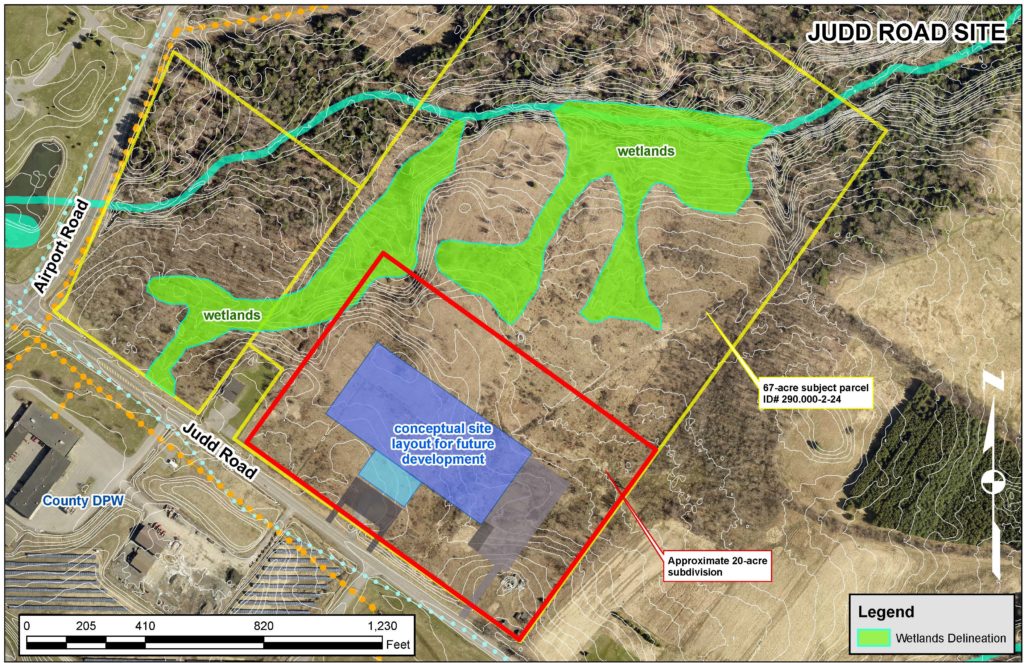 Judd Road Phase II ESA Report – ASTM
Judd Road Vehicle Trip Generation Analysis
ADVANCED MANUFACTURING SITE:
ENTERPRISE WAY
16-acre site located in the Griffiss Business & Technology Park off of Ellsworth Road.  Formerly a US Air Force Base "alert apron," the site is owned by Griffiss Local Development Corporation (GLDC) and has undergone substantial environmental investigation and remediation.

Enterprise Way Marketing Package
Enterprise Way Tax Incentives for Building Here
Enterprise Way Conceptual Site Plan
Enterprise Way Wetlands Report
Enterprise Way Stormwater Analysis
Enterprise Way Preliminary Survey Results
Enterprise Way Environmental Resource Mapper
Enterprise Way Preliminary Geotechnical Evaluation Report
Enterprise Way Phase I ESA (Draft)
Enterprise Way Geotech Locations
Enterprise Way National Wetlands
Thank you to our valued partners who have assisted us in our site development projects:


---
URBAN CENTERS

Utica
Fueled by youth, diversity, and raw entrepreneurial energy, nowhere is the evidence of real transformation more tangible than downtown Utica. The largest city in the Mohawk Valley region is also the most diverse, infrastructure-rich, and most ripe for investment — which is why EDGE continues to focus resources on Utica's urban core. Leveraging local talent and leadership, EDGE has asserted an advanced role in waterfront and main street revitalization efforts in downtown Utica.
Rome
Mohawk Valley EDGE is helping to spark transformation in Rome's urban core through area-wide planning and brownfield revitalization. Building on the momentum of the Rome Brownfield Opportunity Area, EDGE is assisting the city with area-wide planning, strategic site development, and business assistance.
BUSINESS PARKS
Oneida County Business Park
New Hartford Business Park
Utica Business Park