On Thursday, November 2, 2023 Mohawk Valley EDGE President Steve DiMeo was presented with a New York State Commendation Award from Senator Joseph A. Griffo. The awards ceremony was held at Munson in Utica and honored several 53rd Senate District residents.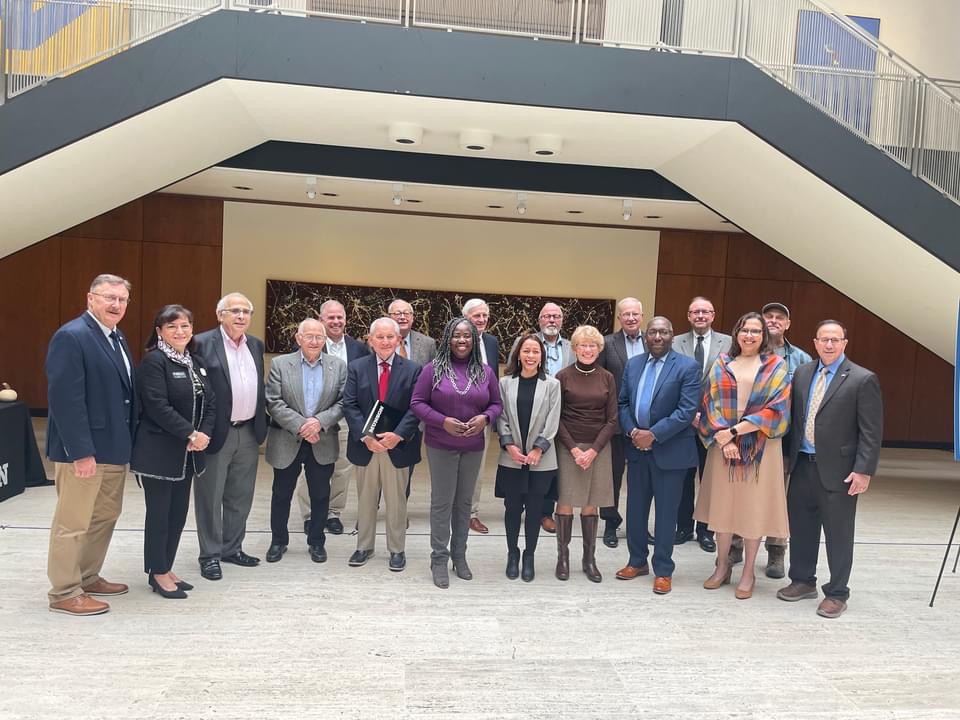 FULL RELEASE
The award is one way the Senate recognizes exceptional people who have made a lasting contribution to their community. In a recent release regarding the event, Senator Griffo noted "There are many individuals within our communities who are certainly worthy of recognition for their efforts to enrich the social, religious and educational well-being of their neighbors and fellow citizens." Mohawk Valley EDGE is proud to have President Steve DiMeo listed as a part of this prestigious honor.
The full list of 2023 awardees included:
Darlene Mack-Brown, community engagement direct at Mohawk Valley Community Action Agency and community advocate
Steven DiMeo, president of Mohawk Valley EDGE
Rocco "Rocky" DiVeronica, former Town of Lenox supervisor and Chairman of the Madison County Board of Supervisors
Frank Elias, founder and president of Utica Coffee Roasting
Monalisa Fermin-Fennell, a community advocate
Dr. Brian Gaffney, a leading cardiologist in the region
Susan Hanson, advocate for breast cancer survivors and their families
Rodney Kent, former president and CEO of International Wire
David Mathis, director of the Oneida County Office for Workforce Development
Jacqueline Nelson, president of the Rome Branch of the NAACP
Victor Pearlman, executive director of the Jewish Community Foundation of the Mohawk Valley and the Jewish Community Center of Utica
Raymond Philo, retired chief of the New Hartford Police Department
Earle Reed, former president of ECR International and founder of the Boilermaker Road Race in Utica
Richard Smith, an accomplished local attorney
John Zogby, respected pollster
Heather Elias, Nick Matt, Rev. Dr. Mary Webster, Mary Carol (MC) Chruscicki and Patricia Baskinger were unable to attend the ceremony but were also recognized.
Thank you to Senator Griffo and congratulations to all awardees.
Mohawk Valley EDGE is a not-for-profit corporation dedicated to strengthening and growing the economy of the Mohawk Valley.
Senator Joseph A. Griffo, of Rome, represents Oneida, Madison and parts of Chenango and Herkimer counties in the New York State Senate, a position he's held since 2007. More information: https://www.nysenate.gov/senators/joseph-griffo/about.